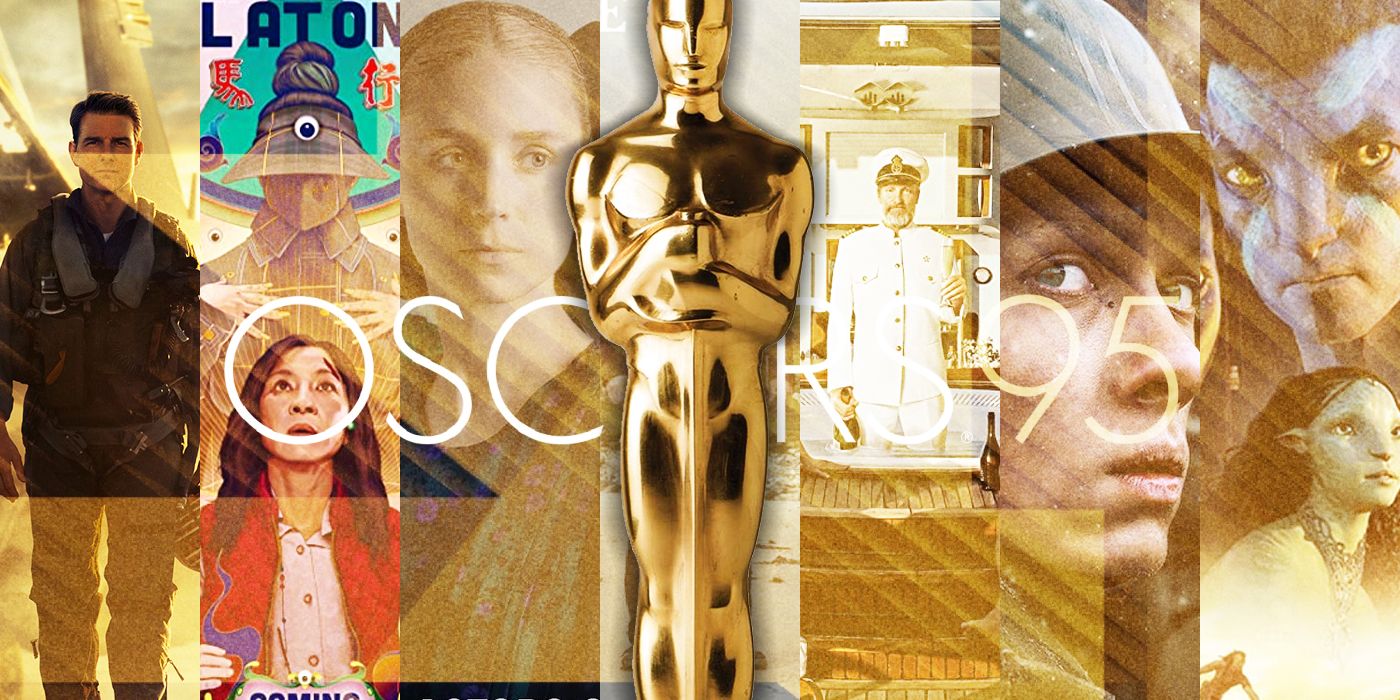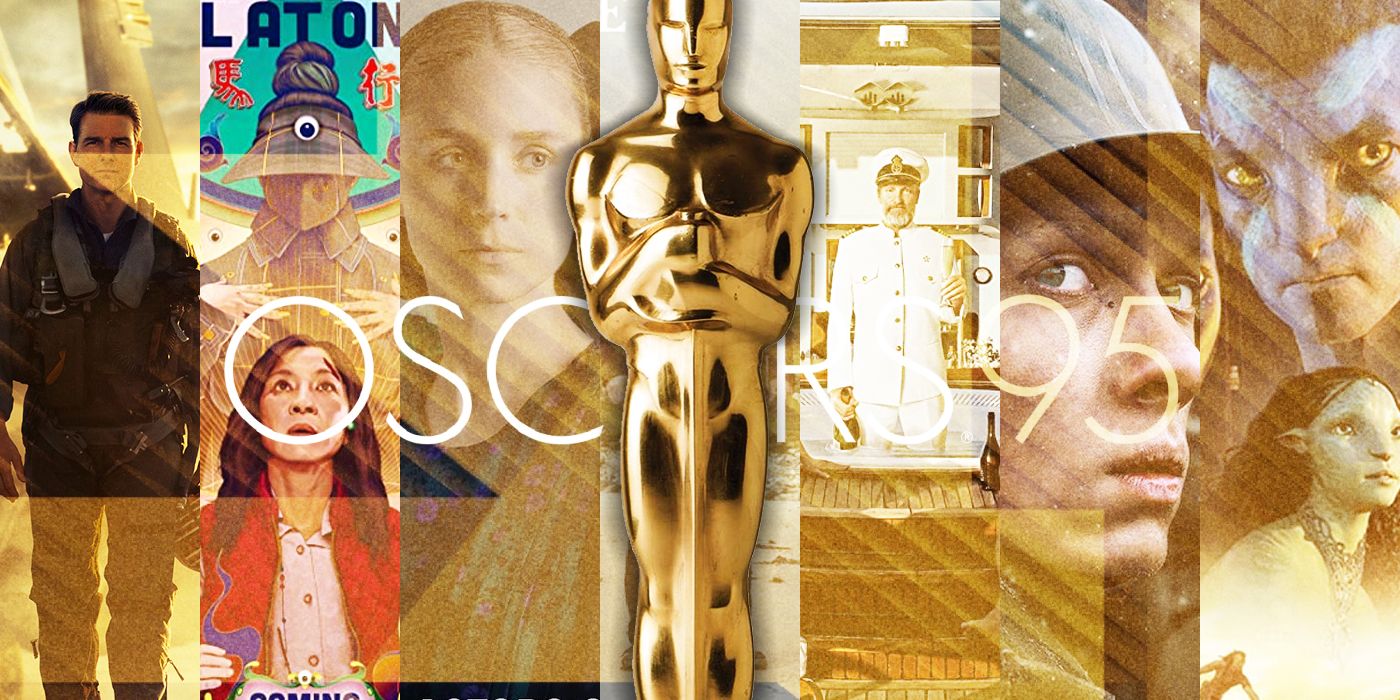 The Academy Awards, aka the Oscars, is an award show that's kept the American film industry in a tight hold for about 95 years. While it's notoriously controversial for its long history of discrimination, corruption and the infamous slap heard 'round the world from 2022, the Academy is still going strong. 2023 features a pretty stacked group of nominees throughout all the categories. The Best Picture category is one of the biggest honors one could receive and usually ranges through genres. And 2023 is no different, as movies like Top Gun: Maverick, Everything Everywhere All at Once and Tár make up the list. Here are all the nominees for Best Picture and how to watch them.
Top Gun: Maverick Takes the Breath Away
Top Gun: Maverick takes place about 30 years after Pete "Maverick" Mitchell graduated from the Top Gun academy. He's remained one of the Navy's top aviators and takes up the duty of training a new batch of cadets, including the son of his late wingman. Still dealing with the pain of his past, Maverick takes on an extremely dangerous mission. Aside from the nostalgia, Top Gun: Maverick is full of amazing actors and thrilling action. It's also one of the best-done action movies from 2022.
Top Gun: Maverick is available to stream on Paramount+.
RELATED: Will Smith's Oscar Slap Wasn't the Academy's Most Horrific Incident
Women Talking Features Real Violence and Religion
Women Talking is based on a book of the same name by Miriam Toews. It follows a group of women living in a pretty isolated religious community. The women and young girls of the community start to reveal the Mennonite colony's biggest secrets, and everything changes for them. Between 2005 and 2009, over a hundred women and girls got abused by the community's men. This drama tells a beautifully dark story and raises awareness about widespread violence against women and abuse within certain religious groups.
Women Talking is available to buy or rent on Apple TV, Amazon Prime Video, Google Play and more.
Everything Everywhere All at Once Is Multiversal Madness
Everything Everywhere All at Once follows a middle-aged Chinese-American immigrant being targeted by the IRS. But while Evelyn seems like a regular person living a regular life, she soon discovers her connection to an interdimensional rupture. With her newfound powers, she has to fight strange threats from the multiverse and encounters different realities. Not only is the sci-fi flick up for Best Picture, but its star, Michelle Yeoh, is also nominated. It's just another reminder that 2023's nominees are pretty diverse compared to the award show's history.
Everything Everywhere All at Once is streaming on Paramount+ through Showtime.
RELATED: How EEAO's Waymond Wang Promotes Healthy Masculinity
The Banshees of Inisherin Features Sad Irishmen
The Banshees of Inisherin is set on a pretty secluded island off the west coast of Ireland and follows two lifelong best friends, Pádraic and Colm. The former is taken for a loop when his buddy suddenly cuts off their friendship. Instead of wallowing, he sets out to fix their bond through any means necessary, including an ultimatum. Everything gets pretty chaotic and strange from there. The cast is filled with familiar faces, including Colin Farrell, Brendan Gleeson and The Batman star Barry Keoghan.
The Banshees of Inisherin is available to stream on HBO Max.
Triangle of Sadness Is Luxurious Satire
Triangle of Sadness follows some adventures on a luxury cruise ship filled with wealthy members of the one percent. Influencer couple Carl and Yaya are among the passengers on the cruise, though they're not as out of touch with reality as their fellow passengers. The "fun" comes to a dead stop when the ship gets stuck in the middle of a harsh display of Mother Nature. The film is pretty satirical, as it not-so-seriously addresses the relationship between the uber-wealthy and the ordinary.
Triangle of Sadness is available to stream on Hulu.
RELATED: The Banshees of Inisherin's Historical Significance, Explained
The Fabelmans Takes Inspiration From Real Life
The Fabelmans is Steven Spielberg's latest filmmaking adventure that draws some inspiration from his real life. The story follows a young man named Sammy Fabelman and his middle-class Jewish family as they move from city to city in post-World War II America. Sammy starts to fall in love with the art of film after seeing "The Greatest Show on Earth." So, he aspires to be a filmmaker and make his own films. The coming-of-age story follows the filmmaker when he discovers a shocking family secret and learns to use his passion to explore the truth.
The Fabelmans can be bought or rented through Apple TV, Amazon Prime Video, Google Play or others.
All Quiet on the Western Front Is a Dramatic War Flick
All Quiet on the Western Front takes place in Germany before its loss in WWI. When war breaks out, a young, idealistic man named Paul enlists in the German army with some of his classmates in hopes of becoming heroes. When they get drafted into combat, instead of proudly serving their fatherland, they quickly learn that being heroic is out of the question. The horrific images that come with war turn their fight for Germany into a fight for their own survival in the face of the life-destroying realities of war. A war movie is hardly new, but All Quiet on the Western Front brings a fresh, dramatic take to the action.
All Quiet on the Western Front is streaming on Netflix.
RELATED: The 95th Oscar Nominations' Biggest Snubs
Avatar: The Way of Water Returns to Pandora
Set about sixteen years after the 2009 classic, Avatar, the visually stunning Avatar: The Way of Water once again follows Jake Sully. Now living happily with Neytiri and their family, Jake calls Pandora home. So, when an old threat rears its ugly head on Pandora, the soldier fights to keep his family together. Even while exploring the rest of Pandora, he has to face a new, difficult war with the humans to prevent his home and family from being attacked further. The James Cameron franchise is already groundbreaking, and the long-awaited sequel's Oscar nomination only adds to the success.
Avatar: The Way of Water is not available to stream or buy, but it's still available in select theaters.
Elvis Follows the Life and Legend of Elvis Presley
Elvis Presley has long been considered the King of Rock and Roll, so it wasn't surprising when Baz Luhrmann picked up the tragic story of his life and career. Elvis follows the rise of the titular icon as he soars into superstardom. The film features his stardom, tumultuous relationship with his manager, Colonel Tom Parker, and his journey to happiness with his darling Priscilla Presley. Elvis was no
minated for the Academy Award for Best Picture shortly after the sudden, unfortunate death of Elvis' daughter, Lisa Marie Presley. It's considered a nice tribute to the legacy of the Presley family.
Elvis is available to stream on HBO Max.
Tár Balances Emotional Turmoil and Classical Music
Tár follows the story of Lydia Tár, widely known as one of the greatest composer-conductors of all time. Borderlands' Cate Blanchett portrays the icon mere days away from recording the symphony that could change her career forever. But everything around her starts to crumble and turns against her. The film focuses on the relationship between Tár and her daughter Petra as the mother constantly relies on her young daughter for emotional support. It's a beautiful drama with an amazing performance by Blanchett.
Tár is now streaming on Peacock.